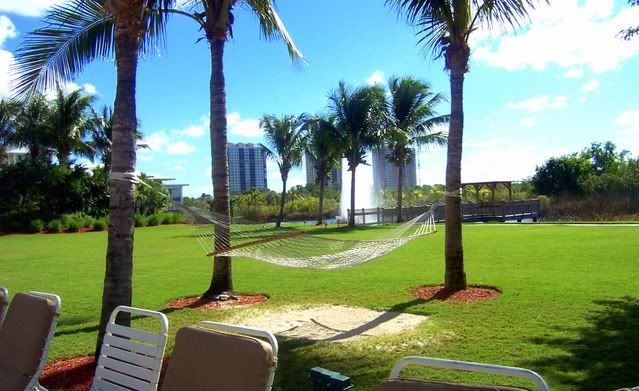 The Florida Tourism Office puts out a glossy magazine listing "101 things to do in Naples".
Here are some of their suggestions:

#10 - you can surf around the Naples Municipal Pier (I know, you probably don't think of Naples as a surfer's paradise, but the warm waters and strong breezes do produce some nifty swells from time to time)
#18 -take your pooch to a "Dog Beach" where he/she can swim and run leash free (don't forget a Frisbee and some tennis balls!)
#29 - visit the Teddy Bear Museum, home to over 5000 teddy bears by artists and manufactures from around the world
#45 - take a ride on an air boat deep into the jungle of the Everglades where you will see all kinds of wildlife (including alligators and manatees in the Mangrove forests)

I haven't done any of those things. In fact, I haven't done most of the things listed. So this week-end, I'll go...I'll visit...Oh, who am I kidding - I'll just stay here and rest. It's been a looong week.
So what are you plans for the week-end?