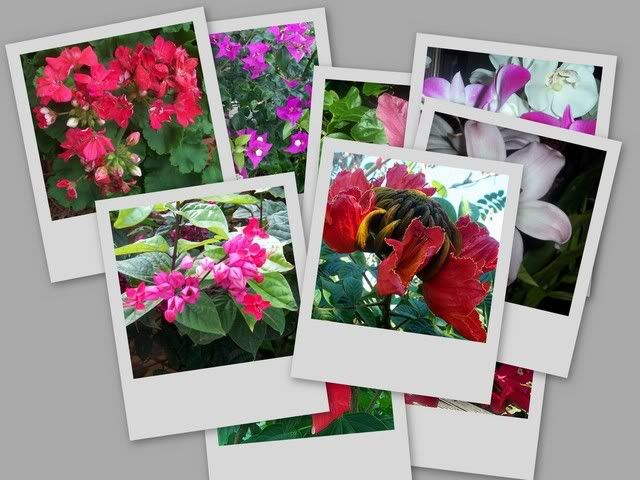 Today is Naples Daily Photo anniversary - 100th post! So I'm throwing a party and you're all invited! There will be flowers (this photo represents just a few of the plants currently in bloom around my house - all in shades of red and purple), wine ( BYOB - which means bring your own booze - sorry!) and some cool jazz (well, it's my party and I'll play what I want to ;-))

Franz Kafka once wrote: "The life of society moves in a circle. Only those burdened with a common affliction understand each other". So who better than you to appreciate this milestone with me. You all know how much time we devote to showing off our hometowns in the best/most interesting light and, if you are like me, you get tired and uninspired once in a while. But then, one of our DP family members leaves you an uplifting comment and you feel rejuvenated! So, many thanks for your faithful visits, inspiring comments and much, much laughter... I will now have a celebratory glass of wine, why don't you join me - you all deserve it ;-)

And to cap off our celebration, here's one of my favorites, Sade, reminding us to "Cherish the day":



Thanks all for coming to my party - hope you had fun!