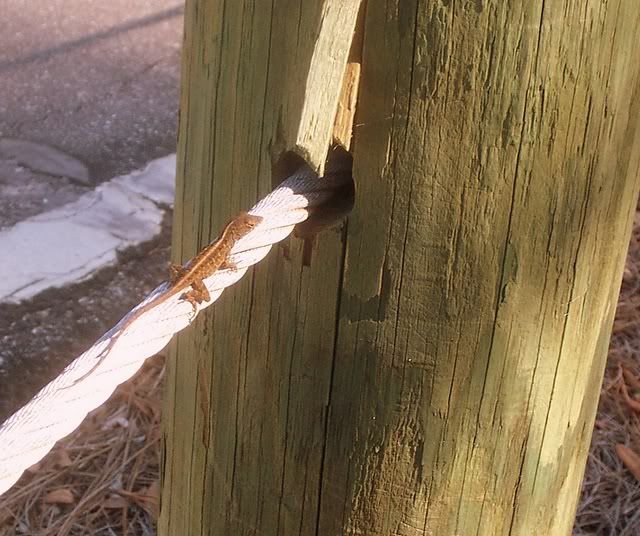 My lizard.
I got a lizard at the store. She looked at me. I looked at her. I took her home.
I saw my lizard eat four crickets. She was full.
I picked her up out of her cage. I held her upside down. I let her hang from my thumb. She wouldn't let go. She crawled up my shirt to my neck. She went down my shirt. She was wild. I calmed her down.
I put her on the couch. We watched TV.
Whenever I pet her, she falls asleep. I say, "Good night."

About the Author: EAR is seven years old. He likes lizards. His lizard's name is Lizzie.

(This is not Lizzie, but a lizard I spotted on my walk yesterday. I'm sure he's just as much fun as Lizzie, but I did not feel the urge to make friends).