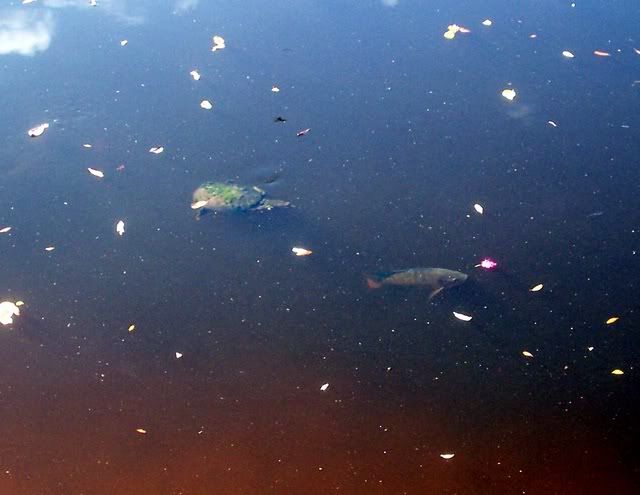 This photo of a turtle chasing a fish in our pond reminds me of an Aboriginal Canadian artist
Norval Morrissau. I love the vibrant colors he uses to illustrate the ancient legends of the Ojibwa people.


This poster "Turtle, fish, frog, birds" represents a scene from one of the Anishinaabe creation stories where the turtles bring up enough mud on their backs from the ocean floor to create the Turtle Island.

So what story does my photo tell? "Tag, you're it!" perhaps...