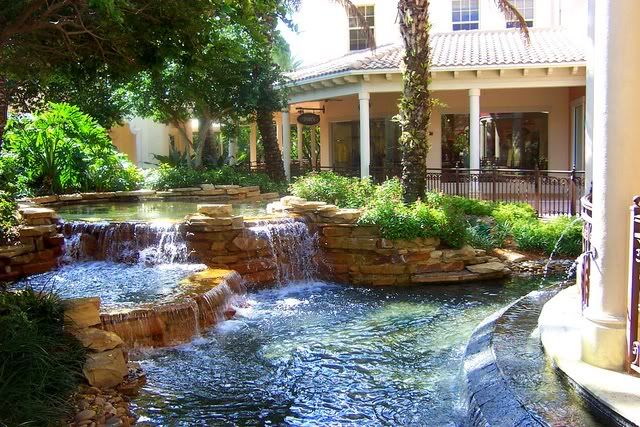 Shall we go shopping today? (we can't tomorrow, since it will be my 100th post and we'll be too busy celebrating, right?).

Naples is a shopping mecca. The upscale shops of Olde Naples 5th Avenue and 3rd Street South are famous. The Waterside Shops, The Village on Venetian Bay, Coastland Mall, Bayfront - all outdoor malls built in a style to resemble a small European village square, boast every famous label on earth!

I must admit that I am not much of a fashionista (sorry Ming!) and designer labels leave me cold. But I do like art and home design and the Promenade of Bonita Bay is my favorite "mall". I also like to grab some lunch while there and munch to the sound of cascading waters...