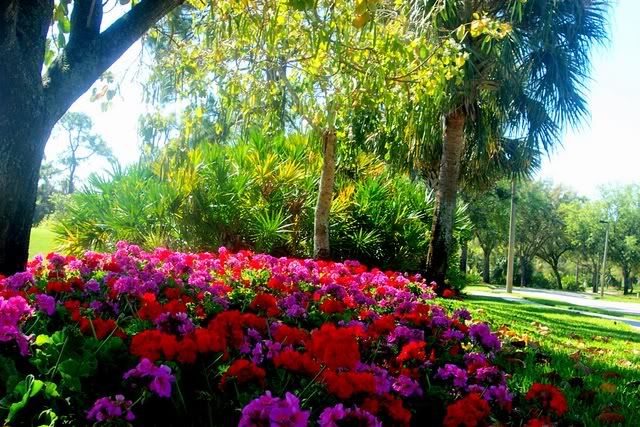 This is the third installment in a week-long series, where you can join me on a daily walk through my community. Comfortable shoes - mandatory! Floppy sun hat - optional ;-)

We are passing now by my favorite lagoon. Let's slow down (don't stop!) and take a peek, just in case there are any gators, herons, golfers or other wildlife I can capture for you (on camera, that is).

This is also the area where I spotted a Florida Panther one evening last year! I never realized how fast I can run...