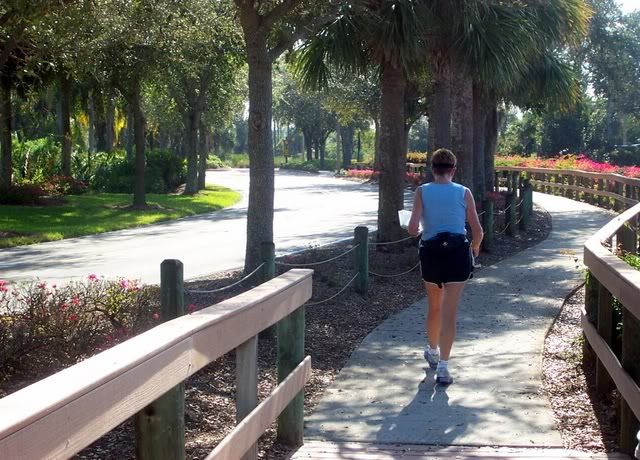 This is the second installment in a week-long series, where you can join me on a daily walk through my community. Comfortable shoes - mandatory! Floppy sun hat - optional ;-)

The boardwalk from yesterday's post winds through the swamps...er...marshes...and spills onto this pathway. The lady in the photo is well known in the community for her unorthodox behavior - she walks at a very brisk pace...while reading a book! (see the book in her left hand)

Boy, if that was me, I would trip, fall into the pond and end up as alligator's lunch...