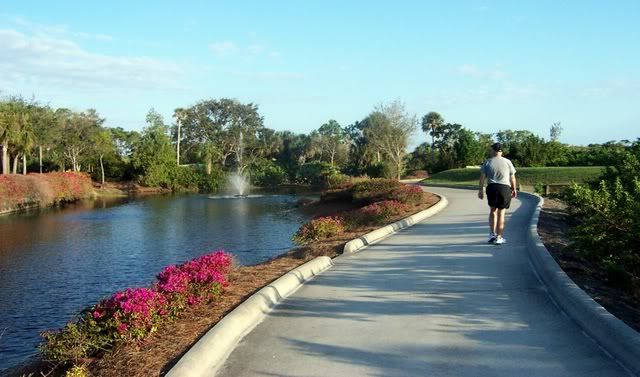 This is the fourth installment in a week-long series, where you can join me on a daily walk through my community. Comfortable shoes - mandatory! Floppy sun hat - optional ;-)

We are at the half-way mark - how are you holding up? Another sip of water, perhaps?

We are in luck, the golfers are finished for the day, so we can use their trail to walk around the lake. Although missing today, this is the usual spot for my favorite bird...and the alligator. Like I said, we must have the luck of the Irish* today ;-)

*Happy St. Patrick Day to all the Irish and those who feel Irish today!