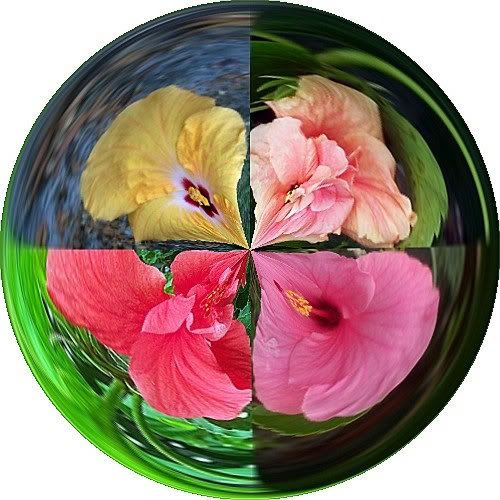 This is hibiscus, currently blooming around my house in four lovely hues of yellow, peach, pinkish purple and red. You can say a whirlwind of color...
The Chinese hibiscus, a native of China, was introduced to Florida by way of the South Pacific and Hawaii. Most hibiscus varieties have one-day flowers; the blossoms open early in the morning and wilt late that afternoon, however,
the flowering season is nearly all year in southern Florida!
"I want real flowers, perennials which not only grow and
change and die, but also rise again and astonish me. A garden shouldn't just
bloom and look pretty; it should develop like the rest of life. Otherwise it,
and we, live only to be spaded under."

Emma L. Roth-Schwartz



Apparently, the only color I am missing is white. Has anybody ever seen a white hibiscus flower?