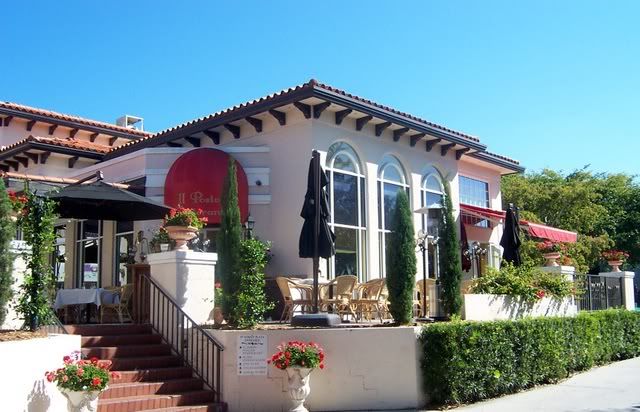 We are back in old Naples and it's approaching lunchtime. Since this is Friday, what do you say we indulge a bit, maybe some Italian?
Il Posto Cafe in the Plaza oozes that Mediterranean charm and the menu looks promising.

"Hailing from northern Italy, Il Posto specializes in cuisine from that region and lists among its more popular specialties a very flavorful veal rack piamontese that is prepared with porcini mushrooms, white truffles, white wine and a bit of veal juice. They also make excellent homemade pasta. The cavatelli is supreme and is served with extra-virgin olive oil, mushrooms and white wine sauce. Il Posto's desserts are shipped directly from Italy from a company called Fruta di Bosco, which makes beautiful and fine-tasting fruit tarts. Beer and wine is available, giving you a great excuse to sit and sip a little longer at your cute cafe table topped with fresh flowers." Naples City Guide

Anyone want to share a fruit tart with me?