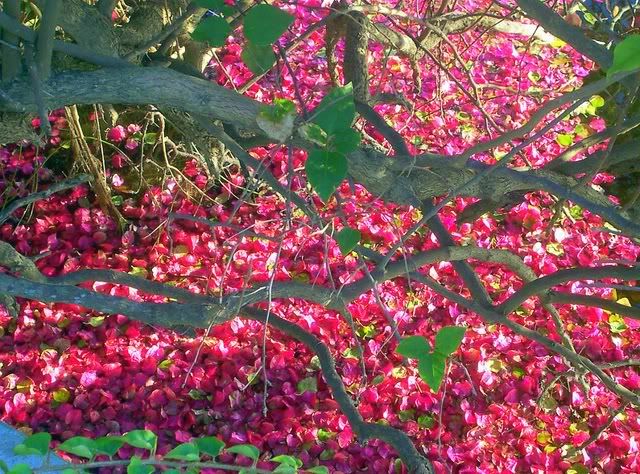 "What the heck is that?" you are asking yourself as the page loads. Well, that's exactly what I want you to tell me (People, what do you expect of me, I just had dental surgery!).

Today' s quiz question is: what does this picture show?

Update: The answer is - spent Bougainvillea petals floating on water.