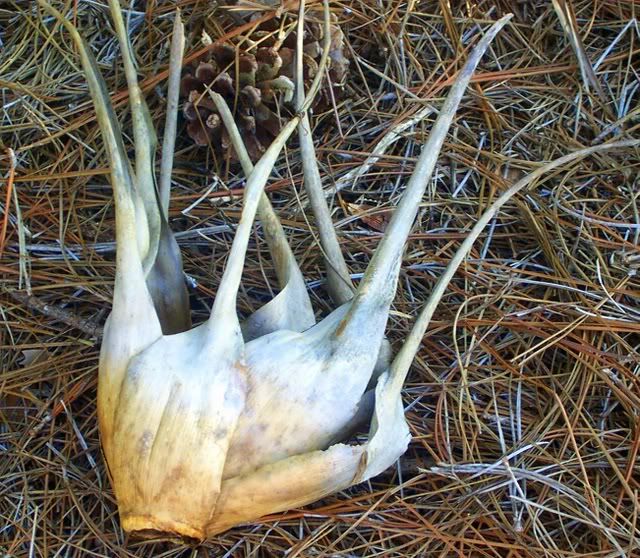 If it's Tuesday - it must be the Quiz! I believe that this one will be a challenge, which makes me
tickled pink ;-). As you know by now, nothing makes me happier than stumping you (which happened once here).

Today's question: What the heck is that thing?

Update: It is a dead "air plant" . For more info see "comments", for a look at a live plant, please click here.