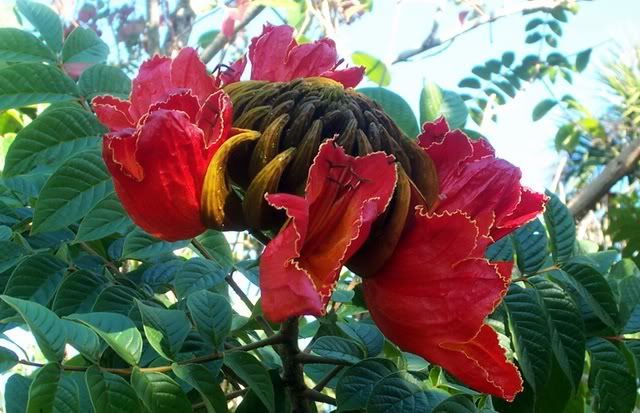 To me, the real beauty of Florida is in its flora. Sure, we are surrounded by water and lots of beaches (this is a peninsula, after all), but the flowers were what first met the eyes of the Spanish explorer Ponce de Leon, who in 1513 named the region Florida, which means "full of flowers" in Spanish.

Thanks to Naples' subtropical climate, there is always something abloom around here and this is one of my favorites.

Today's question is: can you name this flowering tree?