This past week-end I attended the Bonita Springs Art Festival which ranks #5 in the nation.What I really like about it is that it limits the food (1 booth) and truly focuses on fine arts. So all this week I will be showing you photos from the Festival in hopes that they will appeal to your artistic side.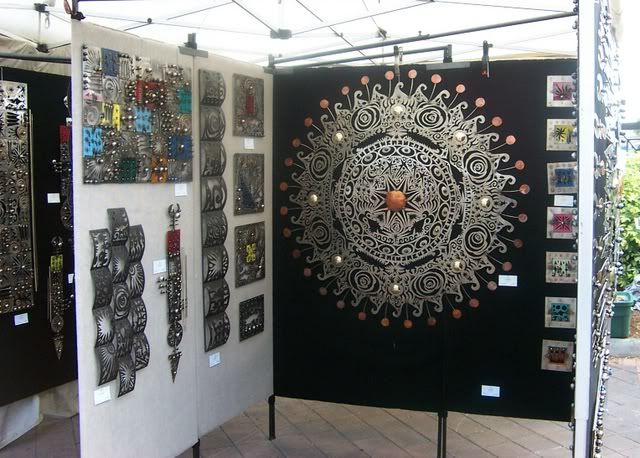 Today I'm focusing on the diversity of the arts represented at the Festival: metalworks,


glassworks,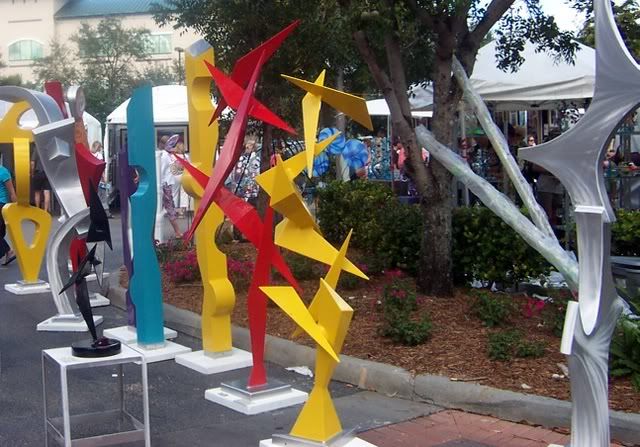 and mixed media. What's your preference?